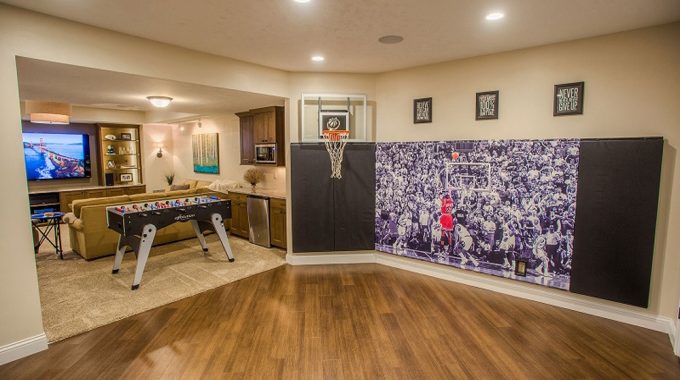 While a finished basement is generally a project that occurs after a house has been built, it won't think way. Most homeowners want their basements to feel cozy, comfortable and inviting, and much less as being a basement. Here are six good ways to you could make your basement lovely and livable.
1. Use Multiple Design Scheme Choices
Avoid finishing your entire space with one design scheme. Painting or decorating the complete basement much the same way can make it look like one giant room that has been finished just as one afterthought. You can vary the design in many ways. For example, separate the space into a few rooms or use furniture in a manner that generates a few separate areas. Also, vary the wall colors in each space to add interest and personality.
2. Flooring Options
Certain floor types like vinyl, tile, and carpet are the go-to flooring materials for basements since they're all to easy to install over concrete. However, there are now other materials to take into account. Carpet tiles are an easy task to install and unlike wall-to-wall carpet, colors and patterns may be alternated to make a custom look.
Want an even more rustic look? Then engineered hardwood is an excellent consideration. It is composed of a veneer over a few layers of pressed wood and is a preferable material to wood since it doesn't expand and warp all the. For a less costly option, consider laminate with the image of hardwood printed with …