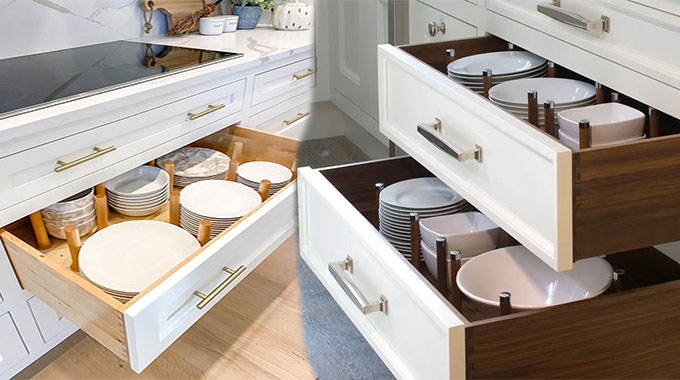 A simple kitchen cabinet design can be effective for many reasons. Kitchen utensils and ingredients must be stored safely and easily accessible, and a simple design can provide the space necessary. Even small kitchens need plenty of storage space to maintain order, but a simple design can still provide the necessary space and also make the room look more beautiful. This article will discuss a few design options, including Black slab cabinetry, Blue cabinets, and White cabinets.
Frameless cabinet
If you want to save space in your kitchen, you can opt for a simple kitchen cabinet design with frameless cabinet. These cabinets lack a visible frame, making it easier to reach the things that are stored inside. In addition to offering more storage space, frameless cabinets also come with adjustable shelves and larger drawers. You can also add a minimalistic touch to your kitchen by using frameless cabinets with slab doors.
Black slab cabinetry
Slab cabinets are great for a simple kitchen design because they lack nooks and crannies. They are easy to maintain and blend in well with most kitchen designs. These cabinets look good when combined with a waterfall marble island and chrome hardware. They can be used as a focal point of a room or as a base for an entire wall of cabinets. This type of kitchen cabinetry is also very easy to clean.
White cabinets
White cabinets are a great choice for those on a budget. They can be purchased ready-to-assemble in different styles, including …