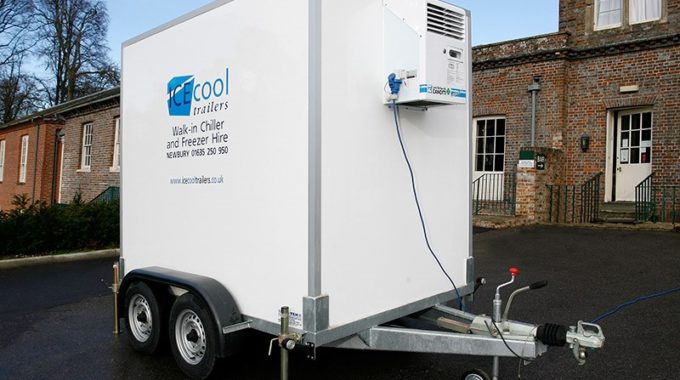 Over the next few weeks and into 2019, you may be a caterer, exhibitor or host of an outdoor event. From Christmas markets to parties in impressive marquees to winter attractions providers, if you intend to serve food to members of the public then please do not neglect your responsibilities regarding safe storage and preparation of food and drink stock. Always source legislation meeting fridge trailer hire and freezer trailer rentals for external use from a renowned supplier like Icecool Trailers.
As a professional, you should know that the Food Standards Agency and local authorities make no distinction between mobile, permanent, temporary or pop-up food outlets. Excuses will not be accepted if your products cause a food safety incident.
Bacterial growth on food due to insufficient attention to refrigeration or freezing of stock has the potential to deliver fines and legal action to you, not just a dent to your reputation. Don't take risks; the cost of freezer and fridge trailer hire, large or small, is highly competitive. What price do place on peace of mind and safe operations?
A food event, Christmas market, exhibition, school play or stately home open day over the Christmas and New Year period will attract the public, connoisseurs and critics, please ensure that quality is a watchword.
How would you feel if the person who asked for a sample of your locally produced dip was left uninspired by the warm dollop proffered instead of a chilled zingy taste sensation, and then you learned …